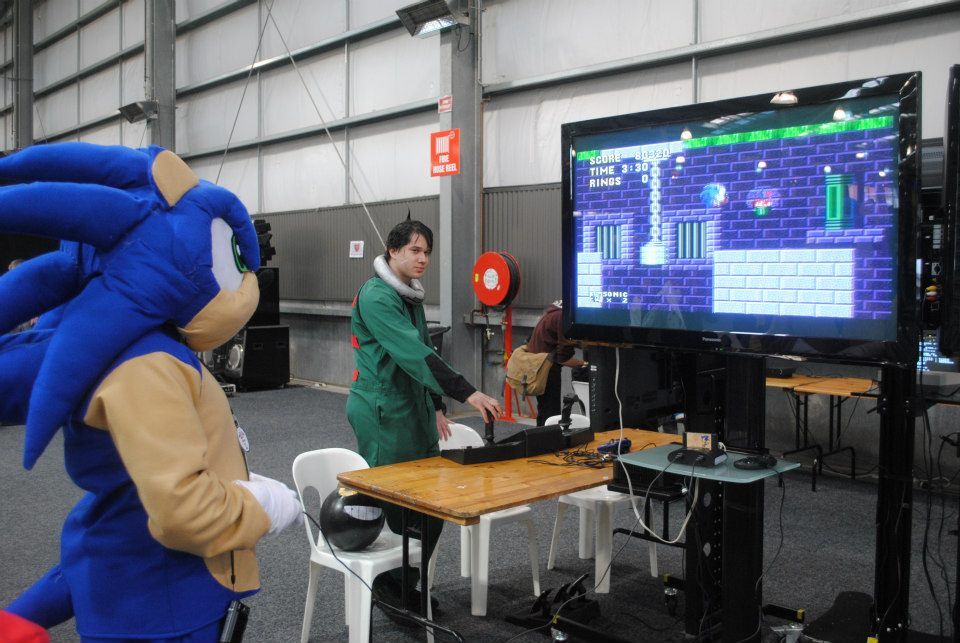 This year we are looking at making Video Games even bigger and better!
For those who were unable to attend Manifest in 2012 or didn't check out the Video Games area, we had an amazing set up running 27 consoles all weekend and 22 computers, Card Game tournaments run by some of the big name card shops in Melbourne, plus a couple of small extras.
This year we are going for an even bigger set up, currently speaking to the major sponsors about how we can make it even bigger and better.
So what can you expect to see at Manifest Video Games 2013?
A large number of new and old school games across a variety of Consoles
A huge number of computer so you prove to your friends just how good you really are
Card Games Back and bigger than ever
Tournaments:
So how do you enter these amazing Tournaments?
To register for our great tournaments at Manifest 2013 simply come to the Video Games Registration area and our staff will help you register!
Is there anything that you can do to make Manifest as a whole or just Manifest Video Games better?
We are always looking for trust worthy, responsible Volunteers
The Video Games section works off a system of lending equipment, If you have any consoles that you would be willing to allow Manifest to use during the convention please contact the video games team at This email address is being protected from spambots. You need JavaScript enabled to view it. .
If you or a friend of yours owns a Steel Battalion Cockpit setup for Original Xbox please organise contact! We have an amazing event planned but will not work without support from the community.
For more information as well as to give suggestions on what games you would like to see at Manifest, please email the Video Games Team at  This email address is being protected from spambots. You need JavaScript enabled to view it.